Protecting Employers Since 1985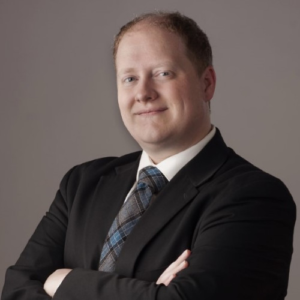 John Simmons prides himself on being able to see problems from as many perspectives as possible, so as to better secure his client's best interests. He also believes that it's important to make sure that the law is as relatable and understandable for his clients as possible.
• Iowa
• Illinois
• US District Court Central District of Illinois
Attorney John Simmons brings 17 years of experience in all aspects of state and federal trial and appellate court proceedings, agency matters and arbitrations to Wessels Sherman. He has represented and counseled employers of all sizes.
John obtained his juris doctorate degree with honors from the University of Illinois, College of Law. He is admitted and licensed to practice both in Illinois and Iowa and will handle legal matters in these and other states working with other firm attorneys and local counsel, where needed.
 John truly enjoys working with owners and professionals to help them manage their businesses. He and his wife, Sarah, have 2 children. When not passionately representing his clients, John enjoys spending time with his family, reading, and attending arts and cultural events. 
Litigation in all areas of employment and labor law
Handling federal and state administrative matters
Drafting employment agreements and policies
Stay up-to-date about developments in the Midwest.
Northern Illinois University, BA, Philosophy, minor in Political Science.
University of Illinois College of Law, Juris Doctor, cum laude
Professional Associations and Memberships
Illinois State Bar Association
Iowa State Bar Association
Prairie State Legal Aid, Campaign for Legal Services Committee Member
Contact us at any of our four Midwest locations
The Midwest's Premier Labor and Employment Law Firm


Schedule your confidential consultation
Contact Wessels Sherman if you would like to speak with one of our experienced labor and workplace attorneys, contact any of our four office locations and schedule a consultation.