Protecting Employers Since 1985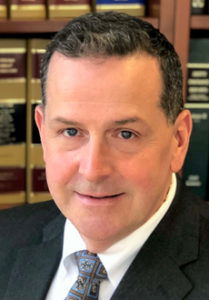 President and CEO
Managing Shareholder of Minneapolis office
Executive Committee Chair
JAMES B. SHERMAN is a named shareholder at the firm. Mr. Sherman began his career in labor and employment law by being involved in one of the most notable labor disputes in the country at the time, in Austin, Minnesota.
Throughout his education James Sherman held various jobs each summer and often during the school year, to help pay for his education. Jim calls this having some "skin in the game" and intends to impart this principle to his children.
"I have come to cherish the relationships I have developed over many years with clients throughout the Midwest and beyond."
Minnesota, Wisconsin, Illinois
U.S. District Court District of Minnesota
U.S. District Court Eastern District of Wisconsin
U.S. District Court Western District of Wisconsin
U.S. District Court Northern District of Illinois
U.S. District Court Southern District of Indiana
U.S. District Court Central District of Illinois
U.S. Court of Appeals 8th Circuit
U.S. Court of Appeals 7th Circuit
U.S. Supreme Court
Upon joining what was then Wessels and Associates, Mr. Sherman was instrumental in establishing the firm's employment litigation practice in Illinois and Wisconsin over 20 years ago.  After practicing for many years in Wisconsin and Illinois, he then went on to found the firm's Minnesota office in 1998.
Mr. Sherman continues to regularly represent clients in the state and federal courts of all three states – Minnesota, Wisconsin and Illinois – as well in as Iowa, Indiana and many other states by special appearance/court permission.  "I have come to cherish the relationships I have developed over many years with the clients, referring attorneys and co-counsel I have worked with throughout the Midwest and beyond, and I enjoy the travel that goes with my regional law practice," says Mr. Sherman.
James B. Sherman is licensed to practice before the state and federal courts of Minnesota, Wisconsin and Illinois, as well as the federal court for the Southern District of Indiana. He is also admitted to practice in the U.S. Courts of Appeals for the 7th and 8th Circuits (covering the Upper Midwest) and since 1997 he has been duly admitted and qualified to practice before the U.S. Supreme Court. In addition, Mr. Sherman has extensive experience representing employers before a wide variety of federal and state agencies, including the Equal Employment Opportunity Commission (EEOC); National Labor Relations Board (NLRB); Department of Labor (DOL); Office of Federal Contract Compliance Programs (OFCCP); Minnesota Department of Human Rights (MDHR) and Human Rights Commission (MHRC); Illinois Department of Human Rights (IDHR) and Human Rights Commission (IHRC); Wisconsin Department of Industry Labor and Human Relations (DILHR) and its Equal Rights Division (Wisconsin ERD); among many others. He has also arbitrated many grievances and cases under union contracts and commercial/employment arbitration agreements.
An experienced practitioner and litigator, Mr. Sherman has successfully represented employers in achieving many ground-breaking results, not only on behalf of his clients but also by setting important legal precedent that has benefitted many other employers across the country. His legal accomplishments have earned James B. Sherman the distinguished AV® Preeminent Rating in Labor & Employment Law with Martindale-Hubbell™ based upon its rigorous nation-wide survey of peers in the legal profession.  In addition, he has been selected to the 2015 Minnesota Super Lawyers® list.
Mr. Sherman regularly counsels employers and defends them against discrimination or harassment claims of all kinds (age, race, disability, sex, etc.); claims of retaliation and/or whistleblowing; wrongful discharge; wage, overtime and commission claims; and employment contract disputes. He also drafts and enforces employment agreements, including non-compete and other restrictive covenants as well as severance agreements and employee handbooks.
Given his broad geographical and substantive experience in the concentrated field of labor, employment and workplace law, Mr. Sherman routinely accepts referrals and/or works with referring attorneys, accountants and other business professionals as local counsel or as a trusted resource for their clients.  Additionally, Mr. Sherman is a frequent presenter to businesses as well as business, trade and industry groups, and he is a highly sought-after trainer for human resource professionals as well as workplace managers and supervisors.
Employment Counseling and Litigation
Union and other Labor Matters
Employment Policies and Contracts, including Commission, Non-competition, Arbitration and other Agreements
Federal, State and Local Agency Workplace Claims
Management and Supervisor Training
Stay up-to-date about developments in the Midwest.
Marquette University Law School, Milwaukee, Wisconsin
Juris Doctor, Honors: Thomas More scholar
University of St. Thomas, St. Paul, Minnesota
Bachelor of Arts, Major: Business Administration
Published Works
My Most Rewarding Legal Experience, Minnesota State Bar Association Voices Blog
Professional Associations and Memberships
On Site Training on Basics of Labor and Employment Law
On Site Training on Updates and Recent Trends in Workplace Law
On Site Training on Sexual and Other Types of Harassment
On Site Training on Satisfying the Duty to Reasonably Accommodate
On Site Training on FMLA Compliance and Attendance Issues
On Site Training on Employment Law for Supervisors
On Site Training on Discipline, Documentation and Discharge
On Site Union Free Training
On Site Training on Hiring and Firing
On Site Training on Onboarding, Background Checks and How to Lawfully Interview Applicants
On Site Training on Labor Law for Supervisors
Best Practices for Union Contract Negotiations
On Site Training on Developing Employee Handbooks and Other Workplace Policies
Employment Law for Supervisors: From HR Basics to the Fine Art of Lawful Documentation
Employment Practices, Documents & Contracts, Minnesota State Bar Association
Landmark Employment Decisions Dominate Supreme Court's Recent Term – What Do They Mean for Your Workplace?
Essential Pre-Termination Practices—Performance Improvement Plans, Disciplinary Warnings and More!, Upper Midwest Employment Law Institute – Minnesota State Bar
2nd Inning Expectations – What can employers expect from key federal agencies with oversight of workplace laws during President Obama's second term? General and specific initiatives of the EEOC, NLRB, DOL and other government agencies that are sure to bring big change to employer/employee relations in the next four years
Solutions for the Most Common FMLA Issues
He Cannot Lift, But He Can Type… A little = The role of "qualification" in the duty to accommodate under the ADA
Avoiding Common Pay Practice Pitfalls
ADAAA/FMLA, University of St. Thomas
Independent Contractors, Minnesota Trucking Association Annual Law Conference
Coping with Workplace Diversity Issues – Avoiding Religious Discrimination/Accommodation Claims Peculiar to the Immigrant Worker
Key Labor Law Developments for Non-Union and Union Employers Alike
Key Employment Law Developments and Trends for 2013
Accommodating Disabilities without Compromising Productivity
Do's and Don'ts of Employee Handbook Drafting
Hitting Employment Law Curveballs (at Target Field)
Responding to EEOC Investigations, Upper Midwest Employment Law Institute – Minnesota State Bar
EEOC's Final Regulations Implementing Amendments to the Americans with Disabilities Act (ADA)
ADA Soup: Spooning Through the EEOC's New Regulations on Disabilities, Helping Employers in a Tough Economy
Avoiding Litigation Through Sound and Lawful Documentation, Disciplinary and Discharge Procedures, Minnesota State SHRM Conference
2010 Updates on Employment Law, Winona SHRM
Legal Landscape of Union Organizing, Hennepin County Bar Association
Wisconsin Family and Medical Leave Act, Numerous presentations throughout Wisconsin for MRA
Swords Veneer v. Stasi and Hooper (Cir. Ct. Rock Island, IL 2004)
Giese/South Side Lumber (MN Department of Labor 2003)
John Honeycutt, Trustee of UFCW Local 431 and Employers Health & Welfare Plan v. Eagle Food Centers (D.C. Ill. 2002)
Cadena v. Medallion Kitchens, Inc. (D. Minn. 2000)
Cernohous v. The Lutheran Home: River Falls (D.C. W.D. WI 1998)
Cudia v. Aurora University (Cir. Ct. Cook County IL 1996)
Calco, Ltd. v. Hinchman and Hinchman (Cook County Il Circuit Court 1994)
Larson v. Wal-Mart (WI ERD 1992)
Hill v. Wal-Mart (IHRC 1990)
Contact us at any of our five Midwest locations
The Midwest's Premier Labor and Employment Law Firm


Schedule your confidential consultation
Contact Wessels Sherman Joerg Liszka Laverty Seneczko P.C. if you would like to speak with one of our experienced labor and workplace attorneys, contact any of our five office locations and schedule a consultation.