Protecting Employers Since 1985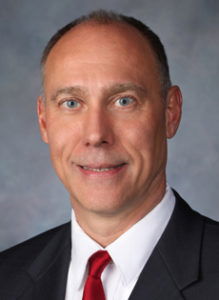 Managing Shareholder of Oconomowoc office

"I am proud of my 20 years defending employers before various state and federal agencies and in state and federal court."
Wisconsin
U.S. Court of Appeals 7th Circuit
U.S. District Court Eastern District of Wisconsin
U.S. District Court Western District of Wisconsin
ALAN E. SENECZKO devotes much of his practice to counseling employers on difficult day-to-day issues that span the vast array of employment laws – but is a zealous advocate once those issues become the basis of litigation.
Mr. Seneczko is the managing shareholder of our Wisconsin office. Prior to joining Wessels Sherman, Al owned Seneczko Law Offices, where he spent 20 years defending employers before various state and federal agencies, including the EEOC, NLRB, OFCCP, OSHA, the Wage and Hour Division, the Wisconsin Equal Rights, Worker's Compensation and Unemployment Compensation Divisions, arbitrators, and in state and federal court. He also represents a number of insurers and self-insured employers in the defense of worker's compensation claims. He is the author of numerous published articles and a highly sought-after speaker on a wide variety of employment issues.
Recently listed as one of "Wisconsin's Top Rated" Labor and Employment Lawyers. Al has received an "AV" rating from the Martindale-Hubbell Law Directory based upon a survey of private and corporate lawyers. An "AV" rating (very high to preeminent) is the highest legal ability rating awarded.

Employment Law
Litigation
Worker's Compensation
OSHA
Equal Rights and Discrimination
Wage and Hour
Stay up-to-date about developments in the Midwest.
Marquette University Law School, Milwaukee, Wisconsin
J.D. magna cum laude – 1984
Honors: St. Thomas Moore Scholar
Law Review: Marquette Law Review, Member
Northern Illinois University, DeKalb, Illinois
B.S. magna cum laude – 1981
Major: Management
University College, Oxford University, Oxford, England. Studied industrial relations and economics in fall, 1980
Professional Associations and Memberships
Common Sense Employment Law
The Medical Attendance Quagmire
Effective Documentation
The Impact of Social Networks in Today's Workplace
Tackling the FMLA Beast
Understanding the "Salaried" Employee
Conceal Carry and the Right to Bear Arms at Work
Return to Work and Light Duty
Dealing with Fraudulent WC Claims: A Fisherman's Tale
Contact us at any of our five Midwest locations
The Midwest's Premier Labor and Employment Law Firm


Schedule your confidential consultation
Contact Wessels Sherman Joerg Liszka Laverty Seneczko P.C. if you would like to speak with one of our experienced labor and workplace attorneys, contact any of our five office locations and schedule a consultation.