Protecting Employers Since 1985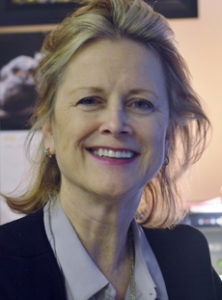 Shareholder and Senior Attorney
Ms. Murphy has represented clients before the United States Equal Employment Opportunity Commission, the Illinois Department of Human Rights, the Illinois and U.S. Departments of Labor and various Illinois circuit and appellate courts as well as federal district and appellate courts in Illinois and throughout the Midwest.
Wisconsin
Illinois
U.S. District Court Northern District of Illinois
U.S. Court of Appeals 7th Circuit
U.S. District Court Central District of Illinois
U.S. District Court Northern District of Illinois Trial Bar
JENNIFER ADAMS MURPHY has over 30 years of experience in employment and commercial litigation. Ms. Murphy is a cum laude graduate of Marquette Law School where she served as Articles Editor of the Marquette Law Review.
Following graduation from law school, Ms. Murphy was appointed as the judicial clerk to the Hon. Justice Louis J. Ceci of the Wisconsin Supreme Court. After her clerkship, Ms. Murphy's career has included work as a litigator for a major Chicago law firm and 30 years of private practice in the areas of employment discrimination, retaliatory discharge, non-compete disputes, defamation and various other employment and commercial disputes and litigation.
Jennifer lives in Park Ridge, Illinois and spends most of her free time with her four children (two on opposite coasts, one in college and one in high school) and two dogs (a very large St. Bernard and a very small Pomeranian). She also enjoys cooking, gardening, art, and music.
Ms. Murphy was selected to the Illinois Super Lawyers list 2020, an exclusive list recognizing no more than five percent of attorneys in Illinois.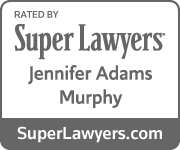 Representative Cases
Dismissal of collective/class action FLSA overtime lawsuit based upon limited not-for-profit exemption (2019)
Dismissal of sex harassment case following trial before Illinois Human Rights Commission ALJ (2019)
Successful dismissal of arbitration proceeding (2018) and subsequent Nebraska court action (2019) arising out of commercial insurance dispute on jurisdictional grounds (2019)
Affirmance by 1st District Illinois Appellate Court of Summary Judgment dismissing claim of retaliatory discharge (2019)
Summary Judgment in Cook County retaliatory discharge case (2018)
Affirmance by 2d District Illinois Appellate Court of Summary Judgment dismissing breach of employment contract and tortious interference with prospective employment relations claim (2014)
Summary Judgment in Northern District Court of Illinois in a race discrimination and whistleblower lawsuit. (2014)
2014 and 2013 dismissals with prejudice in two collective action lawsuits filed in Northern District Court of Illinois alleging claims under the Fair Labor Standards Act (2014)
Dismissal with prejudice of state court lawsuit alleging breach of employment contract and intentional interference with employment expectancy (2013)
Dismissal with prejudice of state court lawsuit alleging disability discrimination and retaliation (2013)
Reversal of IDES successor determination resulting in reimbursement to client in excess of $160,000 (2013)
Employment Counsel and Litigation
Appellate Practice
Non-compete Contracts and Litigation
Compensation Counsel and Wage Disputes and Litigation
Arbitration Agreements and Representation
Defamation Litigation
Commercial Counsel and Litigation
Stay up-to-date about developments in the Midwest.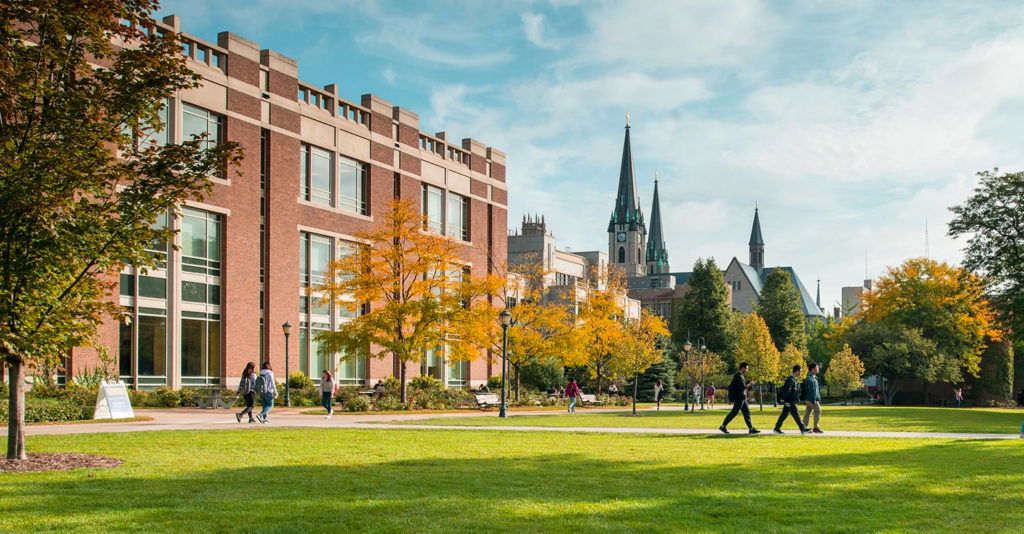 Marquette University Law School, Milwaukee, Wisconsin
J.D. cum laude
Honors: Top ten percent
Law Review: Marquette Law Review, Articles Editor
University of Minnesota, Minneapolis, Minnesota
B.A.
Major: Political Science and Economics
Major: Economics
Professional Associations and Memberships
Chicago Bar Association
State Bar of Wisconsin
Illinois State Bar Association
Diversity Training Seminar, DuPage County Bar Association
Bracing for Me Too, May 23, 2018
Dealing with depression and anxiety in the workplace, April 28, 2017
Best practices to avoid costly wage and hour litigation, October 17, 2016
What to do When Employees Steal your Trade Secrets and Customers!
The Disloyal Employee: 10 Keys to a Binding Non-Compete Agreement
Unpredictable Winds of Litigation: Arbitration Agreements (Value & Enforceability)
Time to [Re]Consider an Arbitration Policy?, October 31, 2014
Winning with Your Poker Face – Settlement Strategies
You Can't Take It With You – Drafting, enforcing and hiring employees subject to non-compete and trade secret agreements
"Sex in the City" (And in the Workplace): What to do when Porn, "Sexting" and other raunchy stuff shows up at work
Employment At-Will Argument Prevails against Contract Claim Asserted by Former Employee, 2013
Relief for Employer Facing Trumped up Claims, 2013
Illinois Gender Violence Act – Another Reason to be Vigilant in the Enforcement of Anti-Sexual Harassment Policies, 2012
Illinois Appellate Court Allows Plaintiff to Proceed in Claim of Negligent Supervision against Southwest Airlines Regarding Flight Attendant's Alleged Harassment through use of Company Computers and Cell Phones, 2012
Employers Receive an 11th Hour Reprieve on DOL Minimum Salary Rule – Federal Judge Blocks Overtime Rule From Going Into Effect as Planned, On December 1st., November, 2016
Contact us at any of our five Midwest locations
The Midwest's Premier Labor and Employment Law Firm


Schedule your confidential consultation
Contact Wessels Sherman Joerg Liszka Laverty Seneczko P.C. if you would like to speak with one of our experienced labor and workplace attorneys, contact any of our five office locations and schedule a consultation.