Protecting Employers Since 1985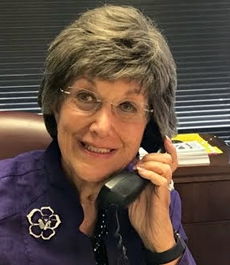 Shareholder and Senior Attorney
"I enjoy providing strategic advice and counseling to employers on all aspects of employment law, and the relationships I am able to cultivate with clients."
Illinois
U.S. District Court Northern District of Illinois
NANCY E. JOERG, managing shareholder and senior attorney of the St. Charles, Illinois office of Wessels Sherman Joerg Liszka Laverty Seneczko P.C., has been practicing employment law with the firm since 1989. She has accumulated extraordinary experience in representing companies that use independent contractors, especially in Illinois Department of Employment Security (IDES) audits and hearings.
Providing strategic advice and counseling to employers on all aspects of employment law, Ms. Joerg assists clients where possible with dispute resolution prior to litigation. She regularly represents employers in administrative actions and audits before the Equal Employment Opportunity Commission, the Illinois Department of Human Rights, the Illinois Department of Employment Security, the Illinois Department of Labor, and the U.S. Department of Labor. She represents employers in all types of discrimination charges, unemployment insurance hearings, IDES audits, employee termination issues, and wage & hour issues (including exempt/non-exempt status for overtime, deductions from wages, and state and federal wage claims). Nancy Joerg effectively counsels and advises clients concerning preventive efforts such as the preparation and review of employee handbooks and personnel policies, anti-harassment and diversity training, and the development of strategies to help ensure exemptions from overtime.
As a nationally recognized advocate and leading consultant in the area of independent contractor vs. employee status and other contingent workforce issues, Ms. Joerg aggressively represents a wide range of companies who use independent contractors [including numerous trucking companies who use independent contractor owner-operators] before the Illinois Department of Employment Security, the Illinois Department of Labor (with matters arising under the Illinois Employee Classification Act), and the Internal Revenue Service inlcuding IRS Form SS-8 cases. She also works with a broad array of companies nationwide in drafting effective independent contractor agreements and strengthening independent contractor status to effectively lower liability.
Ms. Joerg speaks and writes nationally on a number of employment matters. She is the author of hundreds of published articles (and a book published for Commerce Clearing House entitled Welcome to the World of Independent Contractors and Other Contingent Workers). Ms. Joerg is also the speaker on several employment law CDs presented by Wessels Sherman.
Selected to the Illinois Super Lawyers list annually from 2015 – 2022, an exclusive list recognizing no more than five percent of attorneys in Illinois.
Rated Superb by Avvo (10 out of 10), a firm that rates lawyers using a mathematical model to ensure consistency.
Selected for inclusion as one of 47 female lawyers across the United States in a unique book called Grit, the Secret to Advancement: Stories of Successful Women Lawyers, published by the American Bar Association in July 2017.
Selected year after year as Top Lawyer in labor and employment law in the Western Suburbs of Chicago as featured in West Suburban Living Magazine in conjunction with Leading Lawyers Network Advisory Board.
Since 2015, she was honored year after year, by Chicago Magazine as a "Top Attorney in Illinois".
Honored, year after year, by her peers as a "Leading Lawyer," a distinction earned by fewer than five percent of lawyers who are licensed to practice in the State of Illinois.
Recognized in year after year in The Legal Network as a Top Lawyer in Illinois for the highest in ethical standards and professional excellence.
Independent Contractor Issues
Employee handbooks and personnel policies
Employee termination issues
Employment discrimination
Illinois Department of Employment Security audits, protests, and hearings
Illinois Employee Classification Act issues
Non-compete and Confidentiality agreements
Sexual harassment defense and anti-harassment and diversity training
Unemployment insurance matters
Wage and hour law matters - overtime DOL audits
Arbitration Agreements
Stay up-to-date about developments in the Midwest.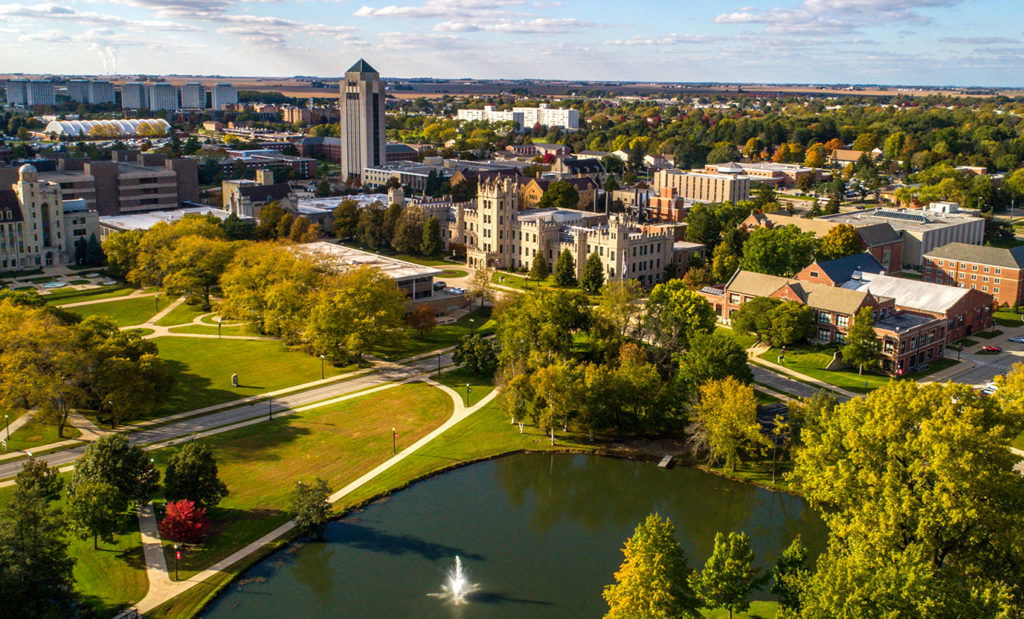 Northern Illinois University College of Law, DeKalb, Illinois
Juris Doctor cum laude
Honors: Dean's List, American Jurisprudence Award as Outstanding Law Student in Constitutional Law
William Smith College, Geneva, New York
Bachelor of Arts cum laude
University of Sheffield, Sheffield, England
(Junior Year of College) cum laude
Professional Associations and Memberships
Illinois State Bar Association, Labor & Employment Law Section
American Bar Association, Labor & Employment Law Section
Kane County Bar Association, Founder and frequent Chair, Employment and Labor Law Committee
Nancy E. Joerg has presented hundreds of seminars during her legal career on a wide variety of labor and employment law subjects. The following is just a sampling of some of her more recent seminars.
How To Properly Fire an Employee: Do It Right and Avoid Lawsuits
Strategy Tips in Handling IDES Audits for Illinois Companies Who Use Independent Contractors, Wessels Sherman
How Companies Should Do Performance Reviews in Order to Reduce Employee Lawsuits: Step by Step Strategies & Procedures
Is That Your Helmet or Mine? – Cutting Your Risk in Using Independent Contractors
He Is Because I Say He Is! – Keys for using independent contractors – lawfully
How Illinois Employers Can Win Misconduct and Voluntary Quit IDES Unemployment Insurance Claims and Hearings: Valuable Tips and Strategies!
How Employers Should Investigate a Sex Harassment Complaint: Avoid Lawsuits!
How to Win IDES Audits on Independent Contractor Status: Special Strategies for Accountants
How to Effectively Protest a Claim for Unemployment Insurance Benefits
Avoid Pitfalls in Using Independent Contractor Installers
How to Win IDES Audits on Independent Contractor Status
Presentation to: Illinois CPA Society Small Practitioners' Tax Group
Using Independent Contractors in Today's Economy, Helping Employers in a Tough Economy
How to take the worry out of using Independent Contractors
KCBA Employment & Labor Law Seminar
How Employers Can Win in Misconduct and Voluntary Leave Hearings Under the Illinois Unemployment Insurance Act, July 15, 2010 and September 9, 2010
Illinois Employee Classification Act: How Construction and Construction-Related Companies (including trucking) Who Use Independent Contractors Can Protect Themselves From This Brutal Law!
Illinois Trucking Association and Maintenance Meeting
What Employers Should Have in a Strong Independent Contractor Agreement: What Companies Need to Protect Themselves
How Employers Should Handle Workers' Compensation Claims by Independent Contractors: Sorting Out the Mess!
Best Strategies for Companies and the Accountants Who Advise Them: How to Handle Illinois Department of Employment Security (IDES) Audits, Illinois Independent Accountants Association, August 7, 2018
Yes, You Can Fire A High-Risk Employee Safely: Here's How!
Sex Harassment & Discrimination Complaints: How to Protect Your Company!
How to Properly Structure a Strong Independent Contractor Relationship
How Employers Can Win Difficult Misconduct Hearings With The IDES
Firing without Fear: Top Strategies to Protect Employers
FIRING WITHOUT FEAR: TOP STRATEGIES TO PROTECT EMPLOYERS!, Wessels Sherman
Developing the Best Employee Handbooks for Illinois Employers What Policies to Include (and Why), Wessels Sherman
Avoid Legal Mistakes in Onboarding!
Sex Harassment & Discrimination Complaints: How to Protect Your Company!, Wessels Sherman
How to Talk About Independent Contractors on Your Company's Website: A Potential Disaster Area, Wessels Sherman
How to Win Unemployment Insurance Hearings in Illinois Involving Misconduct and Voluntary Quit: Proven Strategies!!, Wessels Sherman
How to Deal with IDES Auditors and Represent Independent Contractor Situations to an IDES Hearing Officer, Independent Accountants Association of Illinois
The Price of Independence: The 10 Most Important Factors to Demonstrate Independent Contractor Status, Wessels Sherman
How employers can win misconduct and voluntary leave unemployment insurance cases under new rules!, Wessels Sherman
Employee handbooks – what Illinois employers must have!, Wessels Sherman
Taming the Winds (What Companies Can Do to Dramatically Improve Their Indepenent Contractor Relationships), Wessels Sherman
How Your Company's Website Can Accidentally Destroy the Independent Contractor Status of Your Workers: Ways to Avoid This Catastrophe!, Don't Gamble when it comes to Workplace Law
2015, 2016, 2017, 2018, 2019, 2020, 2021, and 2022 Illinois Super Lawyers list — an exclusive list, recognizing no more than five percent of attorneys in Illinois. Super Lawyers is a peer influenced rating service of outstanding lawyers who have attained a high degree of peer recognition and professional achievement.
SUPERB rating from from Avvo, the largest and most widely used interactive attorney-client information directory in the nation
AV® Preeminent Rating in Labor & Employment Law with Martindale-Hubbell™ which is the highest possible rating in both legal ability and ethical standards
Quoted in an article in the Daily Herald entitled "Harassment Issues Require Serious Approach"
Interviewed and quoted on key employment law issues by national newspapers including The New York Times and Washington Post
Contributing Author of three Illinois Chamber of Commerce books: Illinois Employment Law Handbook; Illinois Employment Forms; and Model Employee Policies for Illinois Employers (published 2009).
West Publishing Company Book Award: 'Outstanding Law Student in Constitutional Law'
Graduated with Honors: NIU College of Law
Dean's List: William Smith College
Named a New York State Regent Scholar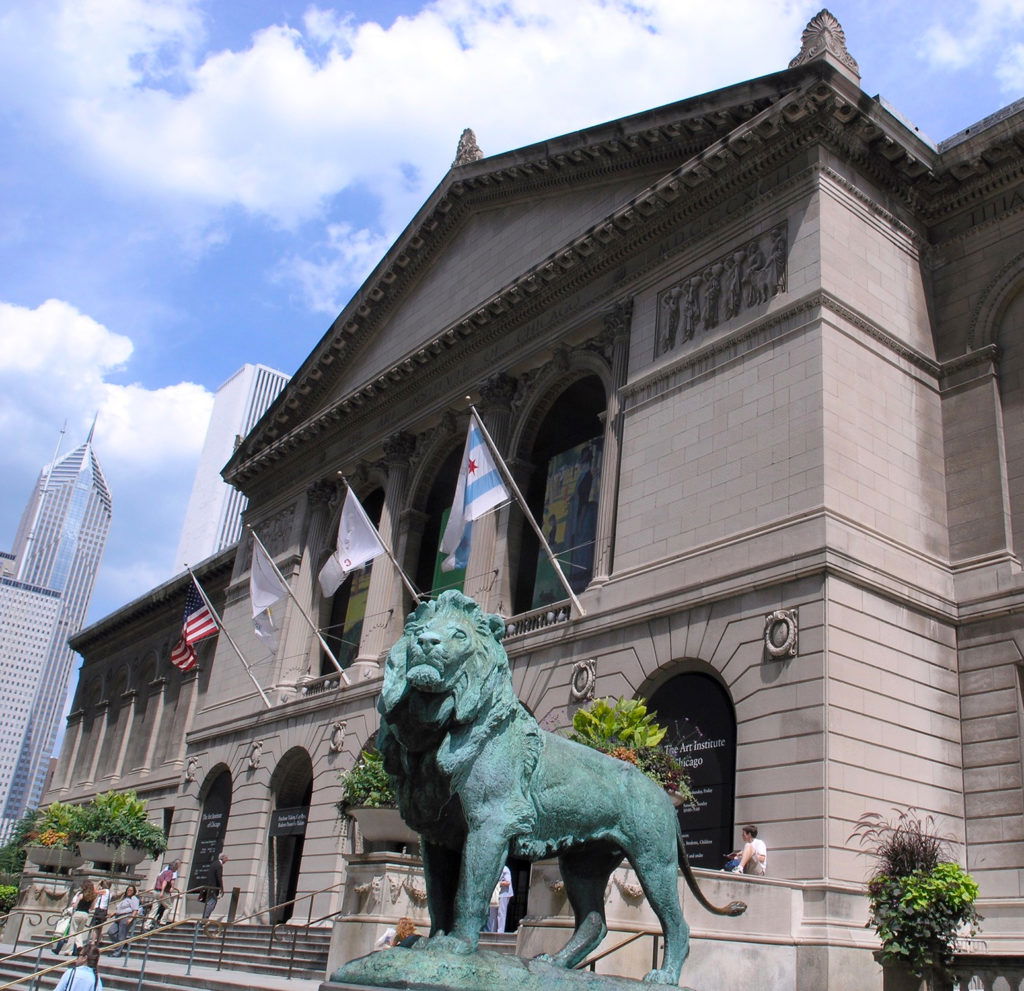 Nancy has written hundreds of articles on a wide variety of employment law subjects for many publications including: Keep on Truckin'…NEWS (a publication of Mid-West Truckers Association, Inc.), Debits and Credits (a publication of the Independent Accountants Association of Illinois), and the Illinois Chamber of Commerce's HR Illinois Blog. The following is just a sampling of her hundreds of published articles:
How to Win an Illinois Department of Employment Security (IDES) Hearing on the Issue of Voluntary Quit
Illinois Unemployment Insurance: Winning A Misconduct Hearing Before The IDES
Employers Wonder: How Can My Independent Contractor Apply For Unemployment Insurance Benefits?!
Take an Illinois Department of Employment Security (IDES) Audit Seriously: Strike while the Iron is Hot!
Illinois Trucking Companies Worry About the Use of Fuel Cards with Their Independent Contractor Owner-Operators
Why In The World Should My Independent Contractor Installers Bother With Advertising?
There are Two Ways For a Company Who Uses Independent Contractors to Pass an IRS Audit
Understanding Lease Purchase Issues With Owner-Operators
Comparing Independent Contractor Tests for Owner Operators in Illinois
Checklist For Sexual Harassment Investigations
Hidden Dangers In Illinois Unemployment Insurance Law (Section 212.1) Defining Independent Contractor Status For Truck Drivers
IDES Trucking Audits: Don't Forget the Two-Thirds/One-Third Issue If Your Independent Contractor/Owner-Operators Are Reclassified to Employee Status
Trucking Companies Should Be Very Careful Indeed When They Set Up Escrow Programs For Their Owner-Operators
More Good News about the IDES and Independent Contractor Truck Drivers: No Emphasis on Trailers!
Warning For Illinois Trucking Companies Who Use Independent Contractor Owner-Operators: Every Part of Section 212.1 Must Be Met to Properly Classify a Truck Driver Owner-Operator as an Independent Contractor
Make Sure Your Incorporated Independent Contractor is Really Incorporated
How Should An Employer Fill Out An IDES Protest Form On The Issue Of Misconduct?
Nancy Joerg authored a book entitled WELCOME TO THE WORLD OF INDEPENDENT CONTRACTORS AND OTHER CONTINGENT WORKERS. This book was published by Commerce Clearing House in 1996 and it was sold throughout the United States.
Before you Fire An Employee, Read This!, Illinois Chamber Dispatch
Odd Jobs and Independent Contractor Status Don't Mix!
Illinois Companies Need to React to Stern Warnings from the IDES Regarding Future Fraud Penalties for Independent Contractor Misclassification, Illinois Chamber Dispatch
Warning to Illinois Employers: Don't Confuse the IDES Notice of Determination & Assessment with the IDES Audit Findings Letter or Audit Results Letter!!, Illinois Chamber Dispatch
Help! I Am An Employer Who Overpaid One Of My Employees. What Do I Do Now?!
Why Can't I Take Money From A Careless Employee's Paycheck?!
Can An Employer Ask An Employee To "Give Up" Overtime Pay?
My Employee Just Requested a Copy Of His Personnel File
Illinois Employers May Benefit From Adopting a Relationship Policy
Do Illinois Employers Have to Give Notice to Employees When They Fire Them?
Employee Gives Two Weeks' Notice—Employer Terminates Right Away—IDES Says Employee is Eligible for Unemployment!
Employers Are Confused! How Can My Employees Both Work And Collect Unemployment Insurance Benefits From IDES?!
How Employers Should Give Severance To Employees 40 Years Of Age Or Older
Illinois Employers Should Be Very Cautious When Hiring Their 15th Employee: It Is A Bigger Decision Than You Might Think!
Is Your Employee Handbook a Ticking Time Bomb?
Illinois Department of Employment Security (IDES) Audits: What Actually Triggers an IDES Audit?
IDES Audits: Deciding how much a Company Owes
IDES Audits: How Employers Should Fill Out The Audit Questionnaire
Contact us at any of our four Midwest locations
The Midwest's Premier Labor and Employment Law Firm


Schedule your confidential consultation
Contact Wessels Sherman Joerg Liszka Laverty Seneczko P.C. if you would like to speak with one of our experienced labor and workplace attorneys, contact any of our four office locations and schedule a consultation.